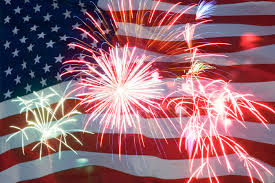 I hope you all have a happy and safe July 4 Holiday! Here's a look at the rules for Rutherford County per The Tennessean!
Rutherford County
Fireworks may be shot and sold in the county "but not toward anyone or anyone's property. Fireworks can be shot as long as it's done in a safe manner," according to the Rutherford County Sheriff's Office.
Murfreesboro: Fireworks may be discharged within city limits July 3-5 between the hours of 10 a.m. and 11 p.m. Sales are allowed between June 28-July 5 from state-approved retailers.
Smyrna: Fireworks may be fired on July 3 through July 5 from 9 a.m. to 10 p.m., with an extension to 1 a.m. on the night of Independence Day.
La Vergne: Residents can use fireworks within city limits from June 21 to July 7, from 9 a.m. to 10 p.m. On July 4, the time limit is extended to 9 a.m. to 1 a.m., July 5.