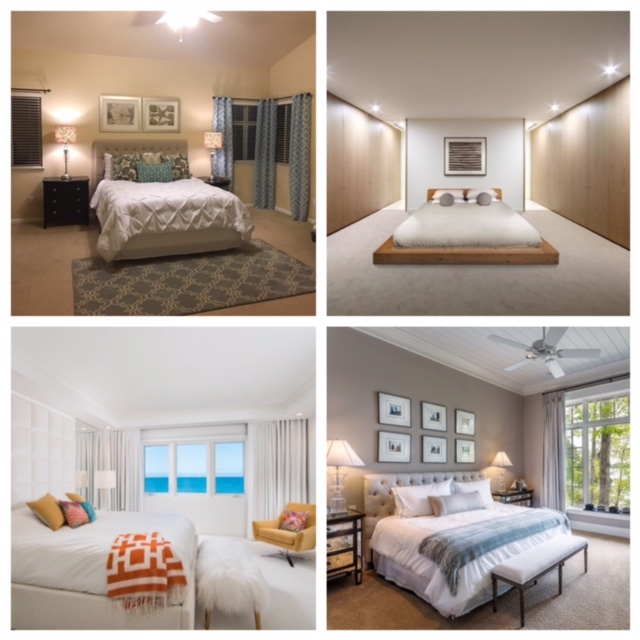 Which one of these four bedrooms do you like the best?
Did you know there are decorating styles of the bedroom that discourage buyers while doing walk-through's in a home? Two of the bedrooms pictured here have those mistakes according to specialists in the real estate market. Do you know which ones?
Read this article, compliments of www.realtor.com. See if you guessed correctly and let me know if you agree!